Jim Butcher
Goodreads Author
Born
in Independence, Missouri, The United States
Website
Genre
Member Since
October 2011
Popular Answered Questions
| | | |
| --- | --- | --- |
| | Storm Front (The Dresden Files, #1) | |
| | Fool Moon (The Dresden Files, #2) | |
| | Grave Peril (The Dresden Files, #3) | |
| | Summer Knight (The Dresden Files, #4) | |
| | Death Masks (The Dresden Files, #5) | |
| | Blood Rites (The Dresden Files, #6) | |
| | Dead Beat (The Dresden Files, #7) | |
| | Proven Guilty (The Dresden Files, #8) | |
| | White Night (The Dresden Files, #9) | |
| | Changes (The Dresden Files, #12) | |
More books by Jim Butcher…
Related News
When genres cross and stories wander, interesting things can happen. Consider the curious case of the Supernatural Investigator, a...
Steampunk, cosplay, and cats! The Dresden Files author chats about The Aeronaut's Windlass, first in a new series packed with action and...
When it comes to learning what's new in science fiction and fantasy, we turned to the experts. These are some of the genres' biggest...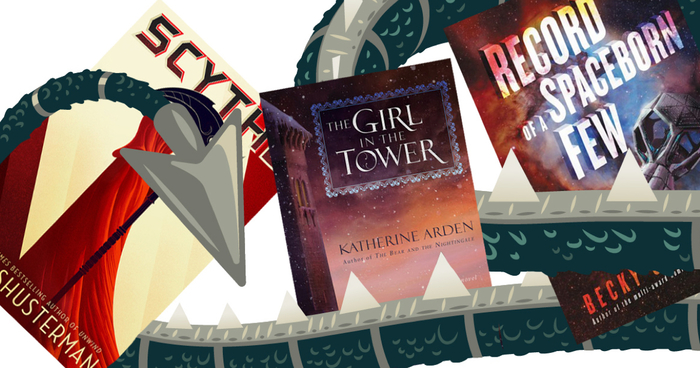 Polls
August BOTM - Which Genre shall we read?


To make things a little more interesting we have decided to change the format for our BOTM recommendations.

We have decided to try a poll to select a specific Genre. Within each genre will be 3 selected books recommendations. You can read 1 or all 3 and there will be book discussions available for each of these books.

Going forward we will open up the genre selections for member suggestions.

Which genre will you pick?
CHICK-LIT
Falling
by
Jane Green
The Sound of Glass
by
Karen White
The Secret Diary of Lizzie Bennet
by
Bernie Su
FANTASY
Abandon
by
Meg Cabot
Storm Front
by
Jim Butcher
The Glittering Court
by
Richelle Mead
HISTORICAL FICTION
Once
by
Morris Gleitzman
Ronan's Echo
by
Joanne van Os
The Lavender Keeper
by
Fiona McIntosh
YOUNG ADULT
Wintersong
by
S. Jae-Jones
Stitching Snow
by
R.C. Lewis
The False Prince
by
Jennifer A. Nielsen
5 total votes
More...
Topics Mentioning This Author
topics
posts
views
last activity
SciFi and Fantasy...:

*

Master Fantasy Book List
15
1312
Apr 06, 2008 10:37AM
SciFi and Fantasy...: 2009 forthcoming books to recommend
32
479
Jan 10, 2009 07:01AM
SciFi and Fantasy...: What I'm Also Reading in January 2009
58
566
Jan 31, 2009 12:54PM
SciFi and Fantasy...: What I am also reading in February
70
284
Mar 07, 2009 09:06AM
Pick-a-Shelf: 2009-02 - Fantasy - Post your Reviews Here
65
310
Mar 28, 2009 01:26AM
SciFi and Fantasy...: What I'm reading in March
82
500
Mar 29, 2009 03:05PM
SciFi and Fantasy...: Reference list of books read?
15
215
Mar 30, 2009 07:04PM
Mystery/Thriller ...: Carol's March 2009 reads
9
64
Apr 03, 2009 09:54AM
SciFi and Fantasy...: Crown Conspiracy -- Crown Conspiracy - Introductory Thoughts
20
126
Apr 21, 2009 10:53AM
No comments have been added yet.