Sebastián Altamirano Pacheco
Goodreads Author
Born
in San José, Costa Rica
October 20, 1988
Twitter
Genre
Influences
Ovidio, Salustio, Propercio, Virgilio, Victor Hugo, Jules Verne, Mario
...more
Member Since
March 2011
URL
https://www.goodreads.com/Sebassho
Popular Answered Questions
HIC


— published 2014

Nunc


— published 2017
* Note: these are all the books on Goodreads for this author. To add more,
click here
.
Sebastián Altamirano Pacheco hasn't written any blog posts yet.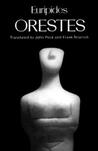 Creo que la producción de Menandro daba para más. Mejor son otras como "La Samia" o "El Arbitraje". Lástima los fragmentos. Faltó una buena intriga.
More of Sebastián's books…
date
newest »
back to top