Born
in New York, New York, The United States
January 07, 1928
Died
January 12, 2017
Genre
Related News
  Connoisseurs of horror fiction can tell you: The genre is much more sophisticated and generous than its reputation might suggest. There...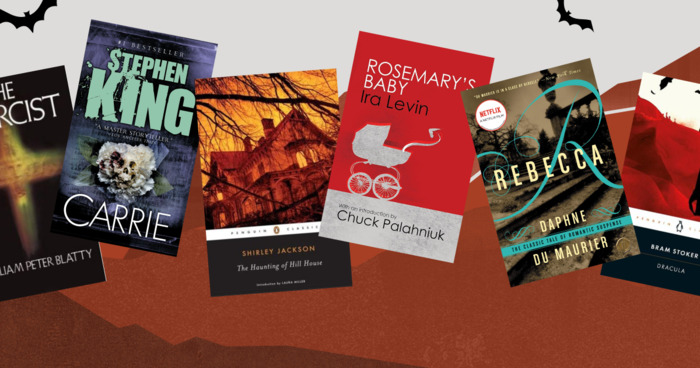 Polls
Vote for one book for October 2015
The Night Sister
by
Jennifer McMahon
The latest novel from New York Times best-selling author Jennifer McMahon is an atmospheric, gripping, and suspenseful tale that probes the bond between sisters and the peril of keeping secrets.
Heart-Shaped Box
by
Joe Hill
Aging, self-absorbed rock star Judas Coyne has a thing for the macabre -- his collection includes sketches from infamous serial killer John Wayne Gacy, a trepanned skull from the 16th century, a used hangman's noose, Aleister Crowley's childhood chessboard, etc. -- so when his assistant tells him about a ghost for sale on an online auction site, he immediately puts in a bid and purchases it.
The Haunting of Hill House
by
Shirley Jackson
The classic supernatural thriller by an author who helped define the genre
First published in 1959, Shirley Jackson's The Haunting of Hill House has been hailed as a perfect work of unnerving terror. It is the story of four seekers who arrive at a notoriously unfriendly pile called Hill House: Dr. Montague, an occult scholar looking for solid evidence of a "haunting"; Theodora, his lighthearted assistant; Eleanor, a friendless, fragile young woman well acquainted with poltergeists; and Luke, the future heir of Hill House.
Cold Cold Heart
by
Tami Hoag
Dana Nolan was a promising young TV reporter until a notorious serial killer tried to add her to his list of victims. Nearly a year has passed since surviving her ordeal, but the physical, emotional, and psychological scars run deep. Struggling with the torment of post-traumatic stress syndrome, plagued by flashbacks and nightmares as dark as the heart of a killer, Dana returns to her hometown in an attempt to begin to put her life back together. But home doesn't provide the comfort she expects.
The Bone Tree
by
Greg Iles
#1 New York Times bestselling author Greg Iles continues the electrifying story he began in his smashing New York Times bestseller Natchez Burning with this highly anticipated second volume in an epic trilogy of blood and race, family and justice.
The Exorcist
by
William Peter Blatty
Four decades after it first shook the nation, then the world, William Peter Blatty's thrilling masterwork of faith and demonic possession returns in an even more powerful form. Raw and profane, shocking and blood-chilling, it remains a modern parable of good and evil and perhaps the most terrifying novel ever written.
The Little Stranger
by
Sarah Waters
The Little Stranger follows the strange adventures of Dr. Faraday, the son of a maid who has built a life of quiet respectability as a country doctor. One dusty postwar summer in his home of rural Warwickshire, he is called to a patient at Hundreds Hall. Home to the Ayres family for more than two centuries, the Georgian house, once grand and handsome, is now in decline-its masonry crumbling, its gardens choked with weeds, the clock in its stable yard permanently fixed at twenty to nine. But are the Ayreses haunted by something more ominous than a dying way of life? Little does Dr. Faraday know how closely, and how terrifyingly, their story is about to become entwined with his.
13 total votes
More...
Topics Mentioning This Author