Megan's Profile
Megan
is currently reading
Megan
said:
" It has a cover and a release date!

THE IMMORTAL CROWN is set to release on May 29, 2014!!! I'm looking forward to the next book in this series. I really liked the two main characters' friendship and relationship!!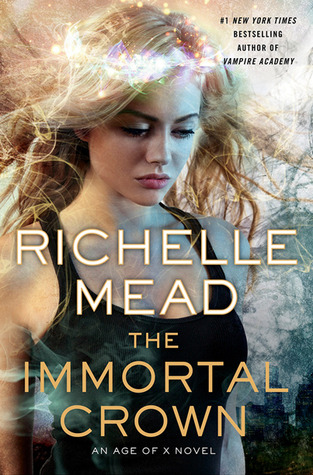 "
Paula

is currently reading

The Darkest Minds (The Darkest Minds, #1)

"
When I saw that Nereyda at Mostly YA Book Obsessed loved Under Different Stars when it was self-published (it's now being re-published by Amazon), I immediately added the book to my TBR list. So when a copy dropped on my doorsteps a few weeks ago,..." Read more of this review »

"Out of control group read starting November, 17 2014.

This book was a DNF waiting to happen. Yes, you read that right, I almost DNFed Jericho Freaking Barrons. Silly little me. Let me explain (and brace yourself because this should take a while).

Wh..." Read more of this review »

"

It's marked as read, Allura. Fix that.

"

AHHHHHHHH!!!! Maybe in Another Life: A Novel is finally up on Goodreads!! I have been waiting for this book since I read this interview . I love Love LOVE this author.

Reid says that: "Maybe In Another Life. It's the story of Hannah Martin, a woman wh ...more
[image]

Caged in Winter is a love story about two people who are similarly situated in life, both trying to achieve their dreams. Cade and Winter weren't looking for love. They weren't trying to find "their Person," but they did. They crashed into ea ...more
More of Megan's books…
Favorite Genres
Adult Fiction
,
Book Club
,
Chick-lit
,
Contemporary
,
Ebooks
,
Fantasy
,
Fiction
,
Paranormal
,
Romance
,
Suspense
,
Young-adult
, and
War
Megan
has completed her goal of reading 150 books for the 2012 Reading Challenge!
view books »
Quizzes and Trivia
questions answered:
5 (0.0%)
correct:
3 (60.0%)
skipped:
0 (0.0%)
981009 out of 2894701
streak:
2
best streak:
2
questions added:
0
Polls voted on by this member