Seduction and Snacks (Chocolate Lovers, #1)
by
Tara Sivec
(Goodreads Author)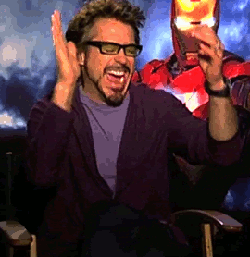 Let me tell you one thing, this book is hilarious! After a week I had it was exactly what I needed to relax, let my hair down and laugh my ass off! I really did not except to enjoy it so much, Tara Sivec is one witty writer with a natural sense of humor. Seduction and Snacks is the funniest book I've read so far, I have cried with laughter all day yesterday, my poor kids didn't know what was happening, they kept asking 'Mommy are you choking?' and the only reply I could menage was to shake my head, wipe the tears and wait for my breathing to come back to normal.
"And let's face it people, no one is ever honest with you about child birth. Not even your mother. "It's a pain you forget all about once you have that sweet little baby in your arms." Bullshit. I CALL BULLSHIT. Any friend, cousin, or nosey-ass stranger in the grocery store that tells you it's not that bad is a lying sack of shit. Your vagina is roughly the size of the girth of a penis. It has to stretch and open and turn into a giant bat cave so the life-sucking human you've been growing for nine months can angrily claw its way out. Who in their right mind would do that willingly? You're just walking along one day and think to yourself, "You know, I think it's time I turn my vagina into an Arby's Beef and Cheddar (minus the cheddar) and saddle myself down for a minimum of eighteen years to someone who will suck the soul and the will to live right out of my body so I'm a shell of the person I used to be and can't get laid even if I pay for it."
There are few things that needed editing, I felt second half of the book got a bit predictable and the storyline seemed too easy if that makes sense. Claire and Carter are described as a very similar characters and I would have like to see a little more differences between them, especially when it came down to parenting, moving in together and raising Gavin there were no heated discussions, almost no disagreements, it just didn't feel very realistic. And having two boys of my own, let me tell you as entertaining as it was to read about all of Gavin's antics I have never seen a 4 year old act like him. Again it's great to read about just not realistic. But you know what sometimes you feel like saying: SCREW YOU REALITY! and just enjoy yourself. This book is exactly right for one (or a hundred) of those times. So go on my goodreads fellows and enjoy yourself, because
Sign into Goodreads to see if any of your friends have read Seduction and Snacks.
Sign In »
11/17/2012
22.0%
"Holy cow! I can't stop laughing! This book is hilarious!


[image error]

" 2 comments
11/17/2012
47.0%
""Bad boys, bad boys, whatcha gonna do, watcha gonna do when they cut your wiener," Gavin sang as he pointed his gun at random objects.
"Wow, cops have gotten pretty hardcore lately" Carter muttered." LOL! Gavin is the funniest kid in the whole world! Tho I feel sorry for his mother :)"
No comments have been added yet.