The Force of Wind (Elemental Mysteries, #3)
by
Elizabeth Hunter
(Goodreads Author)
** spoiler alert ** Warning!
[image error]
Let me start with: I. LOVE! This. Series.
Love to
Elizabeth Hunter
! Love to B! Love to Gio! Love to Tenzin! Love to Stephen! Love to Baojia!
[image error]
Ironically, I imagine Giovanni looking very much like Aidan Turner (as Mitchell. Also a vampire.) from UK's "Being Human".
Many boos to Lorenzo. And I'm waiting for Giovanni to go all scorchy on his evil ass.
Srsly. This is me every time he shows his evil, yet eternally beautiful, face.
Anywho, B and Gio find themselves in China in this book, which sounds absolutely beautiful. B has found her father, Stephen, and he has a book that he stole from his sire, Lorenzo, who wants it back. I know what you're thinking. A book? That's it? No. It's not just ANY book. It's an ancient alchemy book that contains the recipe for a certain elixir. It's only the ELIXIR OF LIFE!!!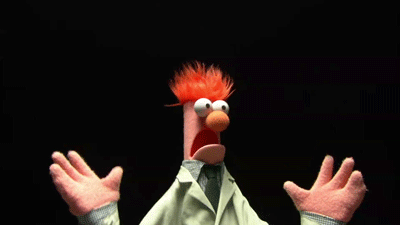 God, I wish there really was an elixir of life. I'd take it in two seconds. I'd live forever and read books. Anyway...Lorenzo just so happened to steal this book from HIS sire, Giovanni. See the problem? Yeah. It's a pretty big one, because Giovanni wants the book too. Hell, I WANT THE BOOK! As anyone who's read the 2 books before this knows, B has a visceral hatred for Lorenzo. Who can blame the girl? He kidnapped her from Gio in book 2 and totally tried to kill her.
After Lorenzo attacks B one evening, she decides she is ready to turn vampy. Enlisting the help of her father and Tenzin, who support her decision, she does so, which makes Gio extremely angry. After this, and a trial scene regarding ownership of the book, fit really hits the shan. I've given away much already, and I won't give away more, so I will just have to gif out my reactions to the last part of the book.
[image error]
[image error]
[image error]
[image error]
[image error]
I hope the next book has very much
[image error]
Sign into Goodreads to see if any of your friends have read The Force of Wind.
Sign In »
10/02/2012
30.0%
"Settled in to read one of the four books I've started and haven't finished. Well, for the next 20 minutes, anyway. Then Sons of Anarchy is on.

My current appearance? Over-sized, hot pink Eagle Raceway hoodie, t-shirt, pajama pants, thick Iowa Hawkeye gripper socks, and a large Burger King cup with Diet Dr. Pepper. Oh, and too many dishes to count that I can't do right now, because reading needs to be read."
10/02/2012
33.0%
"Oh, Lorenzo, you creepy, evil bastard. How I will revel in your demise. I'm just unsure as to whether it should be at the hands of Beatrice or Giovanni... I'm guessing it will be B."
10/06/2012
42.0%
"OMGOMGOMGOMG! I love this book! I can't put it down and can't wait to read the next one! What's going to happen? What's Giovanni gonna do about Lorenzo?? What is sound????? LOVE!"
10/06/2012
52.0%
"What is this madness?? I know. I know. Better that it's a water vampire for B, and the sentiment is great. Also, it's probably for the best, with Gio being a fire vamp, but I sincerely thought it would be Carwyn. Oh, Carwyn, my affable, priest earth vampire Welshman. How I heart you."
10/06/2012
75.0%
"Shit's about to get real..."
No comments have been added yet.