What I Did For a Duke (Pennyroyal Green, #5)
by
Julie Anne Long
Taiyesha-Duchess of Indiana
's review
bookshelves:
18th-century
,
2012
,
alpha-hero
,
best-banter-wit-conversation
,
characters-change-for-the-better
,
diff-between-being-alive-and-living
,
emphasis-on-family
,
favorite-heros-my-husbands
,
favorites-of-all-time
,
favorites
,
fun
,
historical-romance
,
instant-chemistry
,
opposites-attract
,
proved-me-wrong-romance
,
recommended-to-all
,
second-chance-at-love
,
second-marriage
,
setting-europe
,
setting-great-britain
,
theme-duty-and-responsiblity
,
theme-loyalty
,
virgin-woman
,
older-man-younger-woman
Recommended for:
Romance Readers, HisRom Fans, people wanting something refreshing in romance
Read on June 16, 2012 , read count: 1
What I Did For a Duke by Julie Anne Long: a wonderfully interesting and utterly original 5 star read.
Welp, I can honestly say I do not know exactly how I'm going to go about explaining this book. While the cover and description make it seem very much unoriginal what lies within the pages is crazy refreshing.
At first , upon hearing the stupid revenge plot that the hero had involving the heroines ...I promptly felt like
Then I encountered the fact that there is a love triangle, though it really is disproportionate. I felt like
However
As the book progressed and I got to know the characters and Julie Anne Long's refreshingly direct way of writing, I was smitten. Hallelujah!!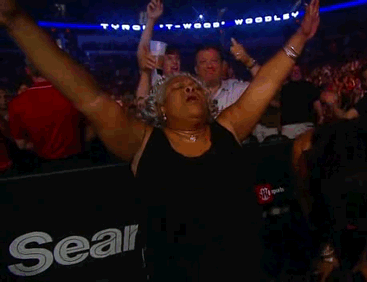 Alright...I will be serious now and give you some valid reasons to read this book!
Three reasons you will like What I Did For a Duke1>. The Hilarity/Truth that is shown in Long's wonderful style of writing
That sounds like an odd pairing for a category, but bare with me. See Julie Anne Long is nothing if not an honest writer. In fact, this book was lacking in purple prose or any significant amount of flowery writing. However, what she does provide is a healthy dose of reality. Its honestly the most refreshing read I've had in terms of romance. I wanted to hate it, I wanted to demand some overzealous adjectives that would have me running toward a dictionary, however, albeit reluctant to admit, this stripped bare type of writing is something that I would love to encounter again. Don't mistake this more simplisitc type of writing that I am exposing on to mean its bad. She is far from a novice writer and I was quite riveted with the story. And honestly, it had to be good writing because usually upon sniffing out a vengeance theme and love triangle, it's a testament I didn't just abandon the book. In this novel, the hero, Alex, and the heroine, Genevieve, are quite differing in age. He is
very near to forty
(They never say outright) which leads me to say he is 39, and Genevieve is almost half his age so I read her to be around 23-24 years old. Now this is a significant age difference, however, it is the truth. Most romance books have the ages somewhat close but in truth, the men married late and the women married young. So, I thought that was a wonderful little thing for her to write. Even better, she was honest about his age and his limitations. Often, he felt tired of playing games, of courtship, of beating around the bush, of everything young dandy men love to do. For instance, after a vigiourous bout of love making, Genevieve wanted to almost immediatly get at it again. Now, in Romanceland the hero would have a superpenis and super short refractory period and would all but be ready for round 2. Not in this case, for we have an honest writer.
Give me at least a minute or two. I'm not a man of twenty years."[Alex] "Does it matter? Your age?"[Genevieve] "It does indeed. A bit."[Alex]
How hilarious is that?. Anyway, I was shocked that she wrote that and was even more endeared to the couple, the story, and the writer as I continued to read great little moments like that!
2. THE HERO: ALEX
Oh alex, you are a man after mine own heart. I love how Long painted this picture of a man , 39 years of age, who had lived quite a long and eventful life, had his share of heartbreak, and who was tired. He was tired of playing games and of living some high ball life in the ton. He wanted a wife, he wanted to settle down, he wanted a kid, he wanted piece. In the beginning of the novel, he is going after the heroine for revenge, but that quickly becomes a tiring notion, which i found lovely. He was super direct and never minced his words or played games with her. He told her how he felt, nothing more and nothing less. He wasn't beautiful, his thighs hurt after sex, he was greying, and not liked. Yet, he was one of the most wonderful heroes ever! Maybe, his appeal lies in the fact that for once, I didn't have to be convinced of the amazingness of the hero. He wasn't perfect. He was a real man, tried and true. That made the love story even more special because it wasn't this complete fantasy. And now, let me give you some quotes that explain his sexy imperfect appeal :)
"A proper kiss, Miss Eversea, should turn you inside out. It should . . . touch places in you that you didn't know existed, set them ablaze, until your entire being is hungry and wild. It should . . . hold a moment, I want to explain this as clearly as possible. It should slice right down through you like a cutlass with a pleasure so devastating it's very nearly pain. It should make you do battle for control of your senses and your will. It should make you want to do things you'd never dreamed you'd want to do, and in that moment all of those things will make perfect sense. And it should herald, or at least promise, the most intense physical pleasure you've ever known, regardless of whether that promise is ever, ever fulfilled. It should, in fact . . ." he paused for effect ". . . haunt you for the rest of your life."
O.M.G. Tell me ladies, did you just audibly sigh and squirm in your computer chair! I know I did! I imagine that moment to follow was something like this...
When he finally got a chance to sink his hands in to her lush hair he whispered...
"It's what this night would feel like if I could seize hold of it."
I thought that was so poignant. These sweet words mean so much when he says them because, he is so very direct and unadorned. So, when he speaks in simile and metaphor the effect is rather profound.
In terms of his looks it is noted that...
He was almost ugly, when viewed as a set of amplified details and features. Taken together, those details were devastating
Might sound odd, but I love a regular looking or ordinary maybe even ugly hero. It means he has substance and the writer is going to give him a depth that will make him dynamic and magnanimous and appealing. Its easy to write a story with a good looking hero, but the best I find are not good looking at all :)
I also love his approach to the love triangle...
"Genevieve, I saw something in you Lord Harry didn't see, can't see, because it isn't in him to see it. Ask yourself why this is so. Ask yourself whether this might be rather an essential oversight on his part. Ask yourself if you've just discovered something about yourself that you may otherwise never have known.
I thought that was such a dignified response to her. It was a wakeup call. I wish more love triangles were approached this way. Im not one for misunderstandings and dramatic amounts of miscommunication. I prefer directness and I prefer intelligence. I thought he very eloquently pointed out the reality of the situation. I'm a sucker for rationale :)
3. The Awakening of the heroine, Genevieve.
I really like Genevieve. Like the hero, Alex, she too is someone so very relateable. Everyone has met or has a Genevieve in their life. A woman who is misunderstood and undervalued, who cares so much for others that she often goes with out. A person who can't seize what she wants because she doesn't know who she is. She doesn't know who she is because she lets everyone and her environment dictate it. She's not weak, she's just not truly living her life, it is rather living her. What I loved about her and the hero, was that he wanted one thing, he wanted her to seize the day. carpe diem. Everyone put her into this innocent, plain, passionless category. However, Alex new better. She was a woman, lush, beautiful, passionate, wanton, hedonistic and all. She was everything she wanted to be. I loved watching her find that out, she didn't turn into some crazy confident sex kitten. She instead just evolved into a better version of herself, a version that cared for her happiness and was willing to expose upon it.
I loved the quote that kind of explained this, before a earth shattering kiss, the hero alex said to her
You're a woman. Don't you see? You're made for this.[ this being passion and happiness]
How wonderful is that quote! It is so true, and applicable to all women!
Conclusion/wrap up
It truly is a wonderful book. It is refreshing, fun, and sweet. I recommend it all. This is also a perfect book if you have been a little tired with reading historical romances!
Heroine:Alexis Bledel from Tuck Everlasting. I don't believe she looked quite this young, but she is described as brunette, delicate, blue eyed, and delicate. Only thing is her hair is straight but you get the picture! :)
Hero:Richard Armitage as John Thorton. While this guy is a little better looking than i believe the hero is, he , like this character, became more attractive as the heroine began to find out the true him.
Sign into Goodreads to see if any of your friends have read What I Did For a Duke.
Sign In »
Quotes Taiyesha-Duchess of Indiana Liked
"A proper kiss, Miss Eversea, should turn you inside out. It should . . . touch places in you that you didn't know existed, set them ablaze, until your entire being is hungry and wild...It should slice right down through you like a cutlass with a pleasure so devastating it's very nearly pain … It should make you want to do things you'd never dreamed you'd want to do, and in that moment all of those things will make perfect sense. And it should herald, or at least promise, the most intense physical pleasure you've ever known, regardless of whether that promise is ever, ever fulfilled. It should, in fact . . . " he paused for effect " . . . haunt you for the rest of your life."
―
Julie Anne Long
,
What I Did For a Duke
(showing 1-18 of 18)
(18 new)
date
newest »
back to top