The Hunger Games Trilogy Boxset (The Hunger Games, #1-3)
by
Suzanne Collins
I finished reading the entire trilogy in three days so I guess it captured something in me. Although it's touted as a book for young readers there is something here for everyone. The story is told in the first person by Katniss who unwittingly becomes the "Mockingjay" a hybrid bird that becomes the symbol of revolution as the story enfolds. She is an extraordinary literary concoction, a clueless adolescent who morphs into a mythical huntress without ever losing the voice of a troubled teenager, a sort of female Holden Caulfield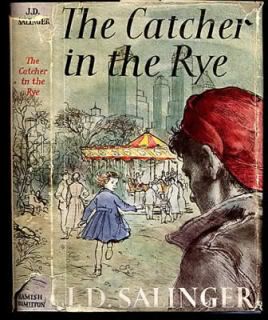 impersonating Robin Hood. Like all good dystopian fiction, the world created here is enough like our own to seem not only plausible, but inevitable, if we can't get our house in order. Archetypes abound and at the center of it all is Katness, an unforgettable heroic force who has to battle against overwhelming odds before she is able to attend to her own happiness. Imagine yourself channel-surfing between Survivor and American Idol with a bit of I, Claudius and Star Wars.
I can fully understand why these three books are flying off the shelves.
Sign into Goodreads to see if any of your friends have read The Hunger Games Trilogy Boxset.
sign in »
(showing 1-8 of 8)
(8 new)
date
newest »
back to top