The Exiled Queen (Seven Realms, #2)
by
Cinda Williams Chima
(Goodreads Author)
Re-read 2016
If you you were on the fence about the first book, I'm
begging
you to give #2 a chance!
This is where
everything
starts to come together & make sense in a big way.
In
The Demon King
, Han & Rasia's lives only intersect for a small portion of the book. I believe the main reason for that is because the author wanted each of them to have full backstories, including other romantic interests. I
love
that
both
of these characters have been in love before, and that their boyfriends/girlfriends weren't horrible people. It adds a touch of realism to the storytelling...in my opinion.
But in
this
, Han & Rasia's lives intertwine a bit more at Oden's Ford, and (bonus!) there are some huge spoilery
REVEALS
that happen in this one!
I'm probably botching this review, but (again, in MY opinion)
The Exiled Queen
is where shit really starts to get good.
Read it!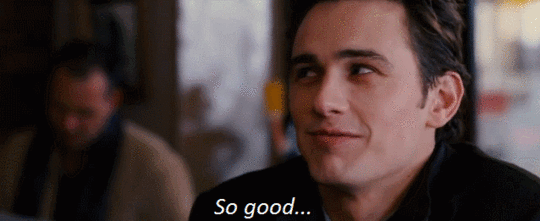 Original Review: 2012
I didn't want to finish this book, but I mean that in a good way. I just didn't want to have to stop reading!
I thought the plot was great, even though I'm not normally so in love with how Fantasy is written. I usually find it a tad bit boring when it comes to the world-building in this genre, and I'll admit it...the weird names usually throw me for a loop. However, the way the lives of the main characters in this story were interwoven into each other was so interesting, that I couldn't help but enjoy reading every last bit of this book.
It also possibly helped that I could (I think) pronounce all of the names
.
One more thing I want to mention, and then I'm going to go...
I've got The Gray Wolf Throne in my hot little hands right now, and I can't wait to start reading it!
(view spoiler)
[In the first book and the beginning of this one, several of the characters seemed to have found true love, or at least the beginnings of it. Toward the end of this one, you learn that for some of them, it isn't going to be possible for them to be together (for whatever reason). The interesting thing about this series, is that even though they were heartbroken, they were also all moving on. You know, getting over it. No one was suicidal or anything. Such a strange concept to find in YA.
I think I'm a little in love with Chima for that. (hide spoiler)]
["br"]>["br"]>["br"]>["br"]>["br"]>["br"]>["br"]>["br"]>["br"]>["br"]>["br"]>["br"]>["br"]>["br"]>["br"]>["br"]>["br"]>["br"]>["br"]>["br"]>["br"]>["br"]>["br"]>
Sign into Goodreads to see if any of your friends have read The Exiled Queen.
Sign In »
No comments have been added yet.