Wanderlove
by
Kirsten Hubbard
(Goodreads Author)
"See, wanderlust is like itchy feet." [...] "It's when you can't settle down. But Wanderlove is much deeper than that… it's a compulsion. It's the difference between lust and love."
Wanderlove is a coming of age story about Bria, an 18 recent high school graduate who is getting over her first bad breakup. Her and her ex had been planning a trip together but after the breakup she decides it'd still be a good idea to go off by herself to gain some much needed independence.
So… Wanderlove. Easily one of those books I've been wanting to read forever but because of the hype I had been putting it off. And so two years later, I finally picked it up. Gawd. Was this ever one giant massive disappointment. Baa Baa Black Sheep, I know.
I was initially interested in this because I have a strong desire to travel the world someday, but don't we all? Given this fantastic opportunity to travel wherever she chose to before going off to college seemed like a dream come true. The one thing I loved about this novel were the vivid descriptions of her surroundings. They definitely made me want to see the sights first-hand. The one thing I did not love was Bria. Bria's heart was in the right place, having the desire to gain some independence and feel like she could get out into the world and take proper care of herself without anybody else. I could understand and appreciate that need to prove to yourself that you can do it on your own.
The trip started off right, but it slowly morphed into Bria trying to be somebody completely different, somebody that wasn't even close to her seemingly true personality. It felt out of character despite how little I knew of her as a character. Then issues started coming out about things that she refused to do, primarily swimming, which we're told had something to do with her ex-boyfriend. I feared the worst, thinking some sort of violence happened to her in the water. No, it was far less dramatic than that.
(view spoiler)
[
'But if I told Rowan the truth – that swimming has made me sad ever since I stupidly gave my virginity to my jackass ex-boyfriend at my favorite beach, the beach where I used to draw and swim, and he totally didn't get the importance of it, of any of it – he would think I was pathetic.'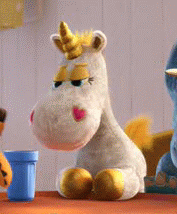 Sorry, but I think you're pathetic too. She doesn't swim because she lost her virginity at a beach. I could totally understand if she didn't want to swim at THAT beach but not swimming entirely? Plus she used to draw there all the time so now that's out the window as well because no way could she draw anywhere else. I just didn't buy it. (hide spoiler)]
There were other major issues I had and most of them had to do with Bria putting her trust into strangers and going off with them into the mountains of Central America without even informing her parents she was leaving her tour group. Now maybe I'm a little hardened having seen Taken one too many times, but that whole situation was a recipe for disaster. Of course nothing of the sort happened and Liam didn't need to come save her but the possibility of disaster ruined the whole 'adventure' for me. Add to that, as the book progressed it slowly became less about independence and more about the new guy she found.
Overall, I was massively disappointed. I wanted this to be more 'coming-of-age' and less 'romance' and I definitely wanted to love it like everyone else seems to. Bria's desire for independence kept me reading in hopes that she'd truly find it but the end result had me wishing I had quit while I was ahead.["br"]>["br"]>["br"]>["br"]>["br"]>["br"]>["br"]>["br"]>["br"]>["br"]>["br"]>["br"]>["br"]>["br"]>["br"]>["br"]>["br"]>["br"]>
Sign into Goodreads to see if any of your friends have read Wanderlove.
Sign In »
No comments have been added yet.