Halfway to the Grave (Night Huntress, #1)
by
Jeaniene Frost

(Goodreads Author)

,

Tavia Gilbert
Elisandra Franzmann
's review
bookshelves:
audio-book-reading-challenge-2012
,
audio-books-i-have
,
books-about-ghosts
,
books-about-the-supernatural
,
books-about-vampires
,
books-from-2007
,
books-just-for-the-fun-of-it
,
books-that-has-vamps-with-a-twist
,
books-with-a-kick-ass-lead-characte
,
books-with-bad-ass-covers
,
e-books-i-have
,
ghostly-reading-challenge-2012
,
reading-challenge-2012
,
the-review-made-me-want-to-read-it
,
books-hot-hot-hot
,
books-with-forbidden-love
,
books-with-good-vamps-and-bad-vamps
,
books-about-ghouls
,
books-reviwed
,
books-that-make-u-think
,
books-with-five-stars-review
Read from January 08 to 10, 2012
Reviwed on 01/14/2012 WARNING!!! THIS IS A TOTALY FANGIRL REVIEW, MAY CONTAIN SPOILERS AND SURELY CONTAINS MASSIVE VISUAL AID THAT CAN AND WILL CAUSE BONERS IN GIRLS AND, POSSIBLY BOYS TOO. YOU'VE BEEN WARNED!!!!! The Plot -
Is not that special, really. Girl is the result of a rape committed by a vamp. Mother resents her and she kills vamps so she can get back at her dad (that she never met). Meets a vamp and makes a deal with the devil. The plot is not what got me, really.
The Characters -
I love them and they are why I fell for this book. Cat is strong and has the bolls to challenge a vamp to a fight even when trapped by a master vampire. Her mother is hurt, I get it, but I don't like her. She is weak and is messed up beyond my ability to care. I hate prejudice and she is a big monument to it wrapped in self-pity. Get a grip women! Cat's grannies,, oh, Don't get me started on them. Little minded people. I could smack them upside the head. Bones,,, I can't talk about him without day dream. This makes me look so LAMO,,, He is ,, wonderful and I don't care that he is some kind of Spike's version in a parallel universe,, he is hot, smart and talks nasty like no one.
After I listen to Bones' description I can say that I picture him like every Buffy fan ,, Spike. The hair, the high check bones, the accent, the attitude and the awesomeness,, hot, hot, hot
I think I just got a literary boner all of the sudden LoL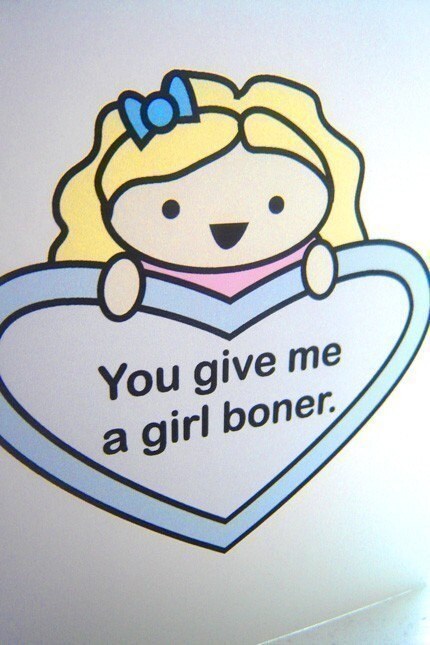 The Writing -
Luv it. First peeps perspective. Always a pleasure. The dialogues, specially the internal ones, are wonderfully amusing and I kept grinning al the time. Is fast and easy just like Bones LoL,, sorry I couldn't let that one pass LoL
Don't fret about it, love. I want you just as you are.
The Recording of the Audio Book -
I love this recording. Tavia Gilbert is wonderful. She acts and does everything to make the text come to life. Her brit accent is one of the things that made me love bones in the first place. Sometimes I think people mix brit accent with drunk talk cose I've heard some terrible brit accents. Bloodlinesis one example of them. I would love it much more if Adrian was read by Tavia. Ok,, she is awesome and I love her reading. The acting and how she really gasps when it says in the book. I'll sure look for more audio books that are read by this girl. Tavia Gilbert, YOU ROCK!!!
Considerations -
This is the part where I go all babbling about how I fell head over hills for a fictional character, but first I'll say a few things that I found important in this book.
This book contains sex, descriptive one and nasty talk that got me giggling out of breath. You can see how that made me look, not cool. I read it simply for fun and I found it a light reading and some really funny parts that lit up my day and put a smile on my face. This I can say is not a ground breaking book and I can't call it a literary master piece, but it has its values and it has some important stuff going on. Cat is a half breed. There for she faces discrimination just like a human in these days do. You would be amazed to know that in this day and age people still have prejudice against black people, gay and everyone that is simply different than the majority. If that wasn't enough, she is the product of a rape and even though her mother kept her and love her, she still sees her assaulter every time she looks at Cat. This plus the fact that she lives in a small town makes all the worse. People look at her and see the bastard that surely will follow the steps of her skanky mother. This book can be easy and fun, but it still made me pounder about questions like that.
Now that I had that off my chest, I can rent about other stuff. Bones.
He is a vamp and hunts vamps. A bounty hunter. A master vampire and play Cat like a violin. You know, the little guitar with the wand. A long wand. Ok, now you know. Bones is an expert with a wand. .
I don't want to give away too much cose finding out about him and his awesomeness if the best part of reading this book so I'll let you with some more visual aid. It will be my pleasure
In case you are wondering, Bones in MINE!!!! So,, back off, or join the club LoL
Favorite Quotes:
"I'm saying that I'm a moody, insecure, narrow-minded, jealous, borderline homicidal bitch, and I want you to promise me that you're okay with that, because it's who I am, and you're what I need."
"If you run from me, I will chase you, and I'll find you...."
"Lucifer's bouncing balls, Kitten, not again!"
"Would you mind repeating that? I'm afraid I might have lost my wits altogether and just hallucinated what I've longed to hear."
"We're going to knock those demons out and slay them with the power of Jesus. Hallelujah, can I get an amen?"
"There is only one way to fight, and that's dirty. Clean gentlemanly fighting will get you nowhere but dead, and fast. Take every cheap shot, every low blow, absolutely kick people when they're down, and maybe you'll be the one who walks away." Bones to Cat"
"You're not a woman," he said finally. "You're the Grim Reaper with red hair!"
"Playing with fire Kitten?"
"Is that a stake, Bones, or are you just happy with my new dress?"
"In this case, it's a stake. You could always feel around for something more, though. See what comes up."
"So do you remember this place?"
"Hard to forget." he snorted. "This is where you tried to kill me. You were so nervous, you kept blushing. Never had someone try to stake me who blushed so much."
This reading is part of the following Reading Challenges: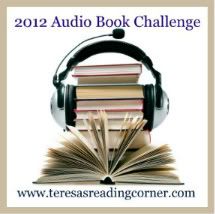 Sign into Goodreads to see if any of your friends have read Halfway to the Grave.
sign in »
| | | | | |
| --- | --- | --- | --- | --- |
| 01/08/2012 | | | 8.0% | "I've said that I would finish the other books before starting this, but I'm to weak. Bones lured m in with his sexy accent,," |
| 01/09/2012 | | | 18.0% | "Of three things I'm certain: 1º Cat can sure trough a punch, 2º Bones had my heart by " lets shag" and 3º I can not, under any circustances listen to him talk nasty wile at work. A really serious case of giggle can put me in trouble, big trouble." |
| 01/09/2012 | | | 52.0% | "Bones, Bones, Bones,,,,, that says at all." |
| 01/10/2012 | | | 60.0% | "Bones, you what?,, Sorry, but I think I just hallucinated a little back there. Could you repeat that, please?" |
| 01/10/2012 | | | 72.0% | "That's right Cat. Show that bitch what's yours. LoL" |
| 01/10/2012 | | | 100.0% | "I think I just found a new addiction" |
(showing 1-8 of 8)
(8 new)
date
newest »
back to top