The Lost Prince (The Iron Fey: Call of the Forgotten, #1)
by
Julie Kagawa
(Goodreads Author)
Check out more of my reviews at ***Singing and Reading in the Rain***!
How many ways can I express my love for The Lost Prince? Because I will do them all! Julie Kagawa has done it again—she has crafted a beautiful tale. I am on a book hangover because of The Lost Prince. Ever have that feeling that when you finish a book, you just want to keep reading and never have it end? That's exactly what I felt during The Lost Prince. The emotions that Julie brought me through, the thrill, the loss, were all worth it, and as a whole, The Lost Prince was without a doubt perfect. I felt like after I finished The Lost Prince, I was a girl who hadn't drank water in days and had just been thrown into a fresh-water spring. And you don't want to know my reaction when I found this was on NetGalley and I had been accepted for it.
The Lost Prince follows Ethan Chase's story, after he's grown up and is aware of just what he's been through. He hates the fey, he has a grudge against his sister Meghan who abandoned him to rule as the Iron Queen, and he really loathes Ash for taking Meghan from him and his family. Ethan is not the same helpless little boy we saw in the Iron Fey, and now, we get to see his story. What I loved the most about Ethan was how much he reflected Meghan's tendencies. Ethan was tenacious, stubborn, and loyal, which was one of my favorite parts about his character. He wasn't a picture-perfect character; he had insecurities but learned to deal with them through The Lost Prince. Ethan's voice was so compelling and powerful, and it just made me love this novel so much more. Of course, the fact that it's a
Julie Kagawa book
 is enough, but the high expectations I had were just blown out of the water.
And to add, Ethan was awesome and totally kick-butt! I just loved his aloof, "don't talk to me" attitude that he gave Kenzie at first.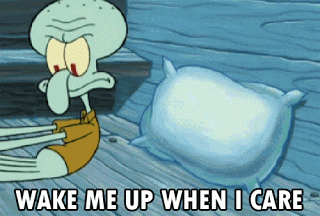 Once again, Julie Kagawa has amazed me with her ability to build such a complex world and physically share what she's envisioning as she's writing with us, the readers. The entire world of the Nevernever is so vivid and the imagery is so clear in our minds that you could love the books just for the world that Julie has created. Everything about The Lost Prince oozes detailed descriptions that dance off the page and into your brains. Julie's writing has matured so much throughout her writing career and it will only get better from here.
Besides, I may be a little biased since she's the person that got me started blogging. So, if you remotely like what I'm doing, GO BUY HER BOOKS AND THEN TACKLE HUG HER FOR HER EPICNESS.
I shall wait for you to finish. *taps foot*
As expected, The Lost Prince's plot was full of unexpected twists and turns, speeding ahead, backing up, and jerking around. The pacing was excellent and the plot swept you up into the story from the very first page. It was enrapturing and gripped you from page one. I couldn't stop reading no matter how much I had to practice my flute or singing. I couldn't get parts of the story out of my mind and certain portions stuck with me for so long. Once I finished The Lost Prince, I was a giddy mess and on a total book hangover. And, I shall use my favorite gif to express how I reacted.
Additionally, I loved the cameos that Ash, Meghan, Puck, and Grimalkin made. It completed the story, and it brought back some of that old snark that Puck brought, the fights between Ash and Puck, and the cherished characters of the first series. In case you haven't noticed, I am IN LOVE with Ash. I mean, seriously, I'd be fine with 10 whole books just on HIM. I don't care what he's doing, as long as I get to read about Ash and swoon. He is by far my favorite character in The Iron Fey and I lived to read these parts of the story. And I'm a little obsessed with Ash. Just a tiny bit.
Gripping, intriguing, and everything you expect from Julie Kagawa, The Lost Prince is a beautifully crafted story to kick off the spin-off Iron Fey series. Words cannot describe how much I loved The Lost Prince, and I can assure you if you are a fan of any previous Julie Kagawa novel, or Melissa Marr's Wicked Lovely series, you will fawn over The Lost Prince.
Disclaimer: None of the above gifs are mine. Please tell me if they are yours and want the source cited/the gif removed.
Sign into Goodreads to see if any of your friends have read The Lost Prince.
Sign In »
08/03/2012
85.0%
"So. Good! Ash, Meghan, and Puck have already made cameos and I LOVE ASH SO MUCH! ACKK!! And Ethan of course!! ;)"
08/16/2016
marked as:
read
(showing 1-6 of 6)
(6 new)
date
newest »
back to top