Simeon's Reviews > The Psychopath Test: A Journey Through the Madness Industry
The Psychopath Test: A Journey Through the Madness Industry
by
Jon Ronson

  ***Warning: this review is not for the fainthearted.***

Via Reddit, a video recently went viral of a Texas Judge savagely beating his disabled teenage daughter with a belt.
(view spoiler)
[ She pleads with her mother, who will not listen. The lights flicker off and a man strides into the dark. He is utterly calm. Long before he grabs her, before her mother tells her to "bend over and take it like a woman", before the man's sadistic promise to beat her "into fucking submission", to teach her obedience, hitting her while the girl cries and begs from a corner of the room so all the camera can catch are her screams, and the man wrenching her arms apart while she tries to protect her face... I thought I'd vomit.

If only someone would walk into the scene and drag that man away, end him cleanly somewhere off stage. Not in punishment or revenge, but as a simple matter of course.

No such hope. Not in the justice system, which cannot prosecute him (statute of limitations being what it is - hey, it's not like he did drugs or anything, he was just sadistically beating a child). Not even the mother in the video, who – both because of her husband's behavior and in spite of it – exposed her children to his malice in the misguided faith that deep inside we are all essentially the same; that beneath her husband's veneer of cruelty was someone ill and needy, someone she could change; that soon he would be a better man.

Of course, she was wrong.



(hide spoiler)]
Perhaps the most heartrending moment of the video is near the beginning, when in a tiny voice the girl cries out: "Dad..." an instant before he starts to hit her.
What do you get when you hollow a human of conscience? If there were no empathy, no guilt, no shame, no anxiety... if impulse control simply meant
biding your time...
if ego were all that mattered, a desire to dominate others, the shameless manipulation: quintessence of a creature with the mind of a man but the soul of an insect, no trappings of honor or personal responsibility (let alone personality). Well, you get things like human trafficking, plutocratic oligarchies, and Donald Trump.
Perhaps it occurs to you that even wife-beaters must love their wives, or why keep them around otherwise? Sociopaths don't have to fake tears or attachment. Family members are possessions; tears of loss for an important object, their deepest sentiment. They do not love. They possess.
Children, for instance, are an irritation, products of the loins that may occasionally cause some trouble, but which ultimately serve a purpose, useful in keeping up social appearances (if that fails, they can always be disowned). Sociopaths experience sorrow and cry for lost possessions in exactly the same way they would on finding their favorite automobile crushed by a tree in the driveway.
Without empathy, the ego becomes all-consuming. A sociopath is solipsistic to a degree that even Ayn Rand would find appalling (though she would herself score rather high on Robert Hare's PCL-R test).
Factor 1: Personality, "Aggressive narcissism"
Glibness and superficial charm
The creepy superficiality that politicians ooze like body fluid is item one.
It's true, we all act sometimes. At work you may not behave the way you do at home, but usually affectation takes a toll. Overdo it, and your guilt and shame could manifest into a full-blown existential crisis. That's why so many young people are emotionally wrecked or altered by the modern workplace, where character is not only irrelevant, but actively winnowed along the corporate ladder. (There's a preponderance of sociopaths at the top of the corporate and political food-chain.)
Grandiose sense of self-worth, narcissism, egomania
Pathological lyingCunning and Manipulation
Shallow affect
(genuine emotion is short-lived and egocentric)
Lack of remorse or guilt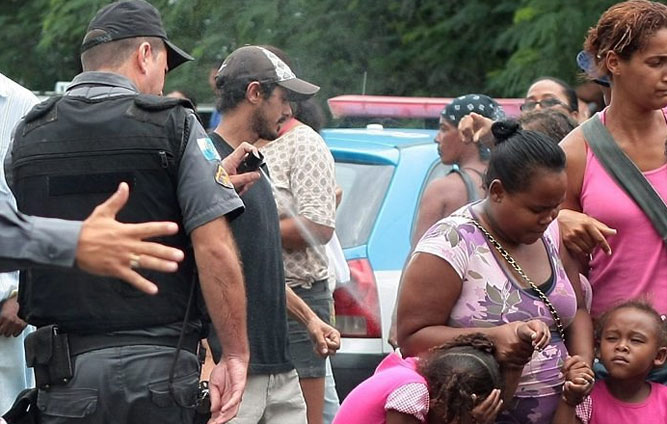 Callousness; lack of empathy
Many hypothesize that Rush Limbaugh eats babies, or that he's the result of a human-pig crossbreading experiment gone terribly wrong. Or maybe, he's just a garden variety sociopath, who knows?
Failure to accept responsibility for own actions
Behavioral patterns include bullying others at a young age, sometimes torturing animals, reacting with clinical detachment to images of depravity and gore, emotionally praying on others for entertainment, promiscuity, short-term marital relationships, criminal versatility, etc.
Anxiety and shyness are the diametric opposite of psychopathy.
As you can imagine, Judge Adams would behave splendidly in public. He's a confident man, enjoys being called "sir" and flaunting his achievements, like all materially successful creatures. The real question, of course, is how he treats those over whom he has power. The understated answer is "badly." Not being human himself, he's never quite sure how to treat other humans, except by observing and pretending to be one of them, a tiresome mimicry.
Of her psychopathic father, Hilary said: "I told him I had the video and he didn't seem to think anything of it, basically dared me to post it. I think he just really needs help and rehabilitation."
She actually feels sorry for him. Incidentally, Judge Adams told reporters:
"In my mind I haven't done anything wrong other than discipline my child."
You may think you are good at lying or rationalization, but you are nothing compared to a sociopath, whose favorite phrases include gems like:
"Look at what you made me do!"
and the classic:
"Are you happy now?"
yelled while abusing a victim,
"Is this what you wanted? Do you like disobeying me?"
"I was completely brainwashed and controlled," said the mother, "I leave the room, he's telling me what to say, what to do."
You get the picture. Sociopaths are everywhere, between one and three % of the population, male and female, and not always violent. They are attracted to authority. It's something in their lizard brains, a vestigial will to power.
Also, psychopaths cannot tolerate disrespect. Sometime near the video's end, Judge Adams promises that so much as a questionable tone of voice from his daughter would result in even more severe beatings.
Factoid: the Texas Judge has a history of ruling child-abuse cases in favor of the abuser, saying that a child's testimony is void without video evidence, ironically.
Somewhat related empathy test developed by professor Baron-Cohen.
Dr. Nassir Ghaemi on The Colbert Report explaining why empathy, creativity, realism are so important in leaders.
Jon Ronson on the Daily Show.
Sign into Goodreads to see if any of your friends have read The Psychopath Test.
sign in »
(showing 1-14 of 14)
(14 new)
date
newest »
back to top