The Unbecoming of Mara Dyer (Mara Dyer, #1)
by
Michelle Hodkin
(Goodreads Author)
"That's All" Ash
's review
bookshelves:
best-heroines
,
swoonworthy-characters
,
amazing
,
best-love-story
,
too-damn-good
,
couldn-t-put-it-down
,
omg
,
sexiest-guy-ever
,
quick-witted
,
refreshing
,
holy-rusted-metal-batman
,
amethyst-words
,
amethyst-writing
,
badass
,
disturbing
,
favorite-books
,
favorite-moments
,
heartbreaking
,
i-heart
,
insert-curse-word-here
,
intense
,
sexy
,
wow
,
will-definitely-be-continuing-this
Read on January 08, 2012
♦
This is THE best book I've ever read.
♦
I don't rate my books one star to five stars. I rate my books one-star to "The Unbecoming of Mara Dyer."
People always want to know what my absolute hands-down favorite book is. And it's funny because when they ask, they always give me that good minute-long silence for me to think it over. But I never need a minute. And I probably never will.
This is my favorite book.
This book is my
trump card
whenever my friends and I are talking about the most amazing books ever written during those 3 a.m. conversations; it's the book that I've read
14 times
; it's the only book that I have that's completely covered in margin notes.
♦
It's the book that made me a book snob.
♦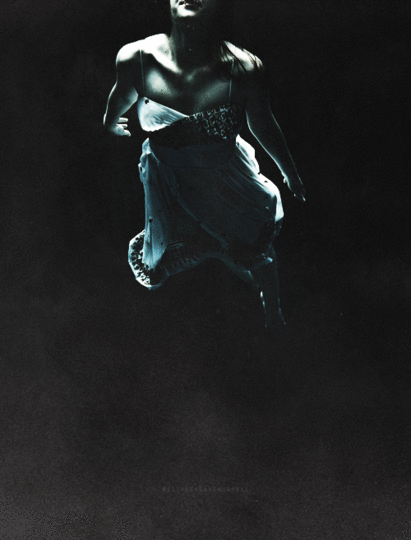 Mara wakes up in a hospital, only to find out that her friends are dead from having an entire building collapse upon them.
And her only clue as to how that happened is that
she was the only one that lived.
After burying her friends and her former life, Mara's family moves her away, thinking that all she needs is to start over.
♦New state.
New town.♦
♦New school.
New friends.♦
♦New life.
And Noah Shaw.
"Have you kissed many boys before?" he asked quietly.
I raised an eyebrow. "Boys? That's an assumption."
Noah laughed, the sound low and husky. "Girls, then?"
"No."
"Not many girls? Or not many boys?"
"Neither," I said. Let him make of that what he would.
"How many?"
"Why—"
"I am taking away that word. You are no longer allowed to use it. How many?"
My cheeks flushed, but my voice was steady as I answered. "One."

At this, Noah leaned impossible closer, the slender muscles in his forearm flexing as he bent his elbow to bring himself nearer to me, almost touching. I was heady with the proximity of him an grew legitimately concerned that my heart might explode. Maybe Noah wasn't asking. Maybe I didn't' mind. I closed my eyes and felt Noah's five o'clock graze my jaw, and the faintest whisper of his lips at my ear.

"He was doing it wrong."
Noah's the only one that believes Mara when she tells him that she's going crazy.
When she tells him that she can kill people with the gun of her mind and the trigger of her imagination.
♦Is it real?
Or not?♦
"Fix me," I commanded him. "This thing what I've done—there's something wrong with me, Noah. Fix it."

Noah's expression broke my heart as he brushed my hair from my face, and skimmed the line of my neck.

"I can't."
♦This book is suspenseful and intriguing and riveting and it has a page 359 that'll make you stop breathing.♦
"I don't have a choice." I told him.
"You always have choice." He said.
Sign into Goodreads to see if any of your friends have read The Unbecoming of Mara Dyer.
Sign In »
Quotes "That's All" Ash Liked
(showing 1-50 of 162)
(162 new)