Tiger's Destiny (The Tiger Saga, #4)
by
Colleen Houck
(Goodreads Author)
RATING: 2.5 Out Of 5

Tiger's Destiny has the same flaws that Tiger's Voyage did. Reading Destiny just made me feel like I was reading Voyage all over again and that really does suck. When this series started with Curse, I was in love, the first novel was AMAZING!! I loved loved loved it and the second novel Quest was just as good, but from there everything went downhill.
There is only so long that readers can read the same thing continuously, there is only so long before the same love triangle gets so repetitive and boring. What's worse with every continuing book in this series I hate and despise Kelsey more and more? She is not a very likeable character, especially after everyone knows she loves Ren but she's okay with stringing Kishan along continuously. You're a bitch Kelsey; it's all I can say. The scene that secured that defection to her is one where she and Kishan are lying on the beach and while he is proposing to her, she's too busy perving at Rens half naked body! And even know she never sleeps with any of the brother I can't help think of how much of a whore she is, she jumps back and forth between the two brothers, it's just..... Cruel.
But aside from this, what really was the major disappointment with this novel was the plot. It sucked, it was just (again like Voyage) over the top, silly and ridiculous. Too much happened, 50 million things happen in the book that it just felt over packed with stuff and not even good stuff. It just appears that Houck didn't know what to put into the story and just put a whole bunch of crap in there just to lengthen out then novel.
What's even stranger about this novel in particular is that the series is properly ended in this novel, they finish the quests and she ends up with a brother, so why is there another novel???? What could is possibly be about.
On my Voyage review I stated that Voyage was the weakest book of the three, I can now correct this and say that Destiny is definitely the weakest of the four. Not only this but I stated that hopefully the series will return to its former glory with Destiny - I was wrong. It all went severely down from Voyage and it deeply saddens me to think about where this series first started off being one of the best series I had read and it being amazing (book 1 and 2) to having such crappy books to follow it and end with, it's just not right. You see this quite alot with authors who have such great ideas and concepts with novels and their novels start off fantastically, but as the series progresses it appears obvious to readers that the author doesn't know where to take their story and struggles to come up with books to top its first novels in the series; Hunger Games, Strange Angels.. Are just to name a few.
Sooo disappointed....
But here is an awesome picture I found by ~Juhani of Ren & Kelsey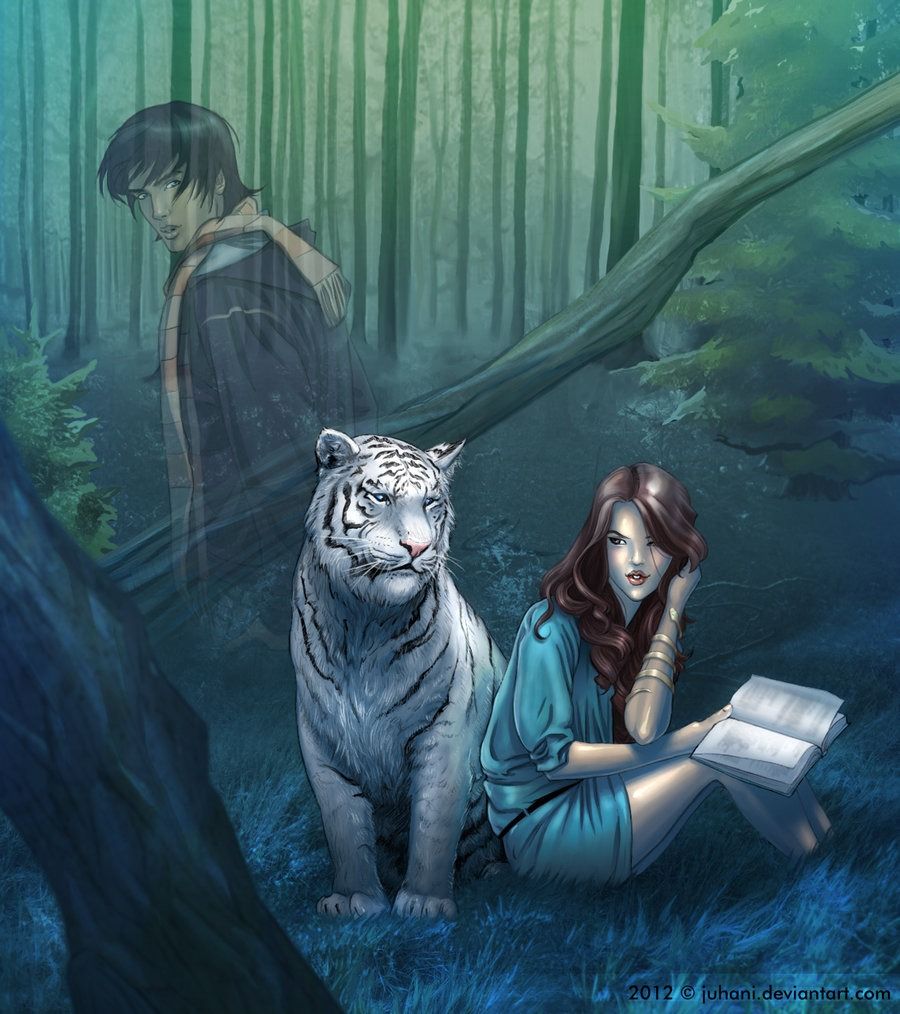 http://juhani.deviantart.com/art/Kels...
Sign into Goodreads to see if any of your friends have read Tiger's Destiny.
sign in »
(showing 1-2 of 2)
(2 new)
date
newest »
back to top