Mirror of My Soul (Nature of Desire, #4)
by
Joey W. Hill
(Goodreads Author)
Baba ♥♥♥ Tyler, Marcus, Archer, Dean, Adrian, Dan & Hunter
's review
bookshelves:
erotica-or-erotic-romance
,
joey-w-hill
,
all-time-favorites
,
memorable-favorite-heroes
,
memorable-favorite-heroines
,
all-time-favorite-heroes
,
spellbound
,
military-and-former-mil-cia-navy
,
love-you-to-pieces
,
hottest-alpha-males-ever
,
bliss
,
joey-magic
,
being-mature-is-sexy
,
books-kelly-and-baba-liked-or-loved
,
epic
,
best-doms-masters-ever
,
five-star-reads
Read from July 24 to 25, 2011
5*****epic stars. Friendly warning, prepare yourself to be gushed upon.
Tyler is determined to battle Marguerite's demons.
Tyler wrote Marguerite the most beautiful love letter. This is a very short extract thereof.
Dearest Marguerite:
You've taught me a great deal about stillness. About the many things that can drift into your mind and heart when you shut down the barricades created by noise. Unexpected gifts of insight, revelation and wisdom. (…)
But you taught me that love is found in stillness. It is the space between objects. It's the star you can't see if you look directly at it in the night sky, but if you look away, look forward, you see it in your peripheral vision, beside you, watching over you. If you lie down on the earth it's there, beneath you, cradling you. (…)
You're my angel, my tormentor, my woman, my love.(…)
Beautiful. Emotional. Evocative. Intense. Gut-wrenching. Erotic. Deliciously hot.
"All I am, I offer to you, I give to you. I'm yours."
I apologize in advance for posting a very long review.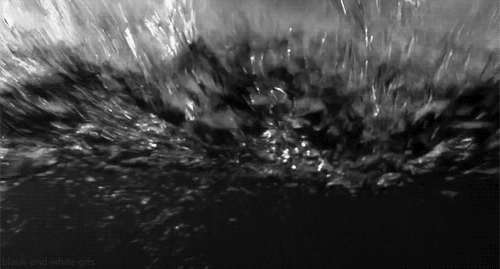 Every time I'm reading Marguerite and Tyler's story I'm amazed anew how strong I feel about Tyler. It's absolutely crazy, I know, because I'm madly and irrevocably in love with a fantastic and unforgettable fictional character. But it's all good because whenever I feel like coming back to him for a visit, he will be there, solid as a rock. It's like the endless sea. When I look out over the water I can see the horizon and it gives me a feeling of infinity. It doesn't stop and it equals the love I feel for Tyler. The waves symbolize the heartbeat, they undulate around me, cradle me. And when they grow stronger, higher and more aggressive, they equal the passion I feel for Tyler. The beginning and the end and everything in between. That's all Tyler.
Mirror of My Soul is hands-down my all-time favorite M/F book and probably the most well-written M/F romance novel I've ever read. I loved the beginning of their mutual journey in
Ice Queen
. However, the sequel totally rocked my world. Also, Ice Queen simply pales compared to Mirror of My Soul. This book took me on a spiritual roller coaster ride and made me cry without feeling emotionally manipulated by the author. This story pushed all the right buttons, and I was immersed in Tyler and Marguerite's journey that led to their ultimate goal. Unconditional love. Tyler and Marguerite seized my body, mind, heart and soul. Sometimes I felt like time stood still and I just didn't want it to end. Prime and in-depth characterization, great and palpable chemistry, fantastic dialogue and excellent and captivating narrative made for an unforgettable read. Joey's writing skills are beyond words that would come close to do her justice. This may be "only" a romance novel, though I think it comes close to poetry at times. What a truly inspiring and memorable love story!
Tyler and Marguerite are the perfect match for one another. Through their past tragedies they find to each other. As it was, they fed each other strength, comfort, understanding, sympathy and, above and beyond, love. They really got under my skin. And while Marguerite impressed me with her inner and outer strength and became one of my favorite heroines ever, there's no getting around it to point out how much I love and adore Tyler. Seriously, he is the most wonderful hero ever. Mouth-wateringly
hawt.
Absolutely gorgeous. Perceptive. Giving and caring. An intelligent and mature man in his mid-forties. A true
gentleman
as well as a
gentle
man. Granted, he made mistakes and it made him even more human. His persistence and sensitivity, however, should be an example for other heroes because it doesn't get any better. I don't go on my knees for any man, but I would surrender to him. Anything for Tyler.
Tyler, I'm yours.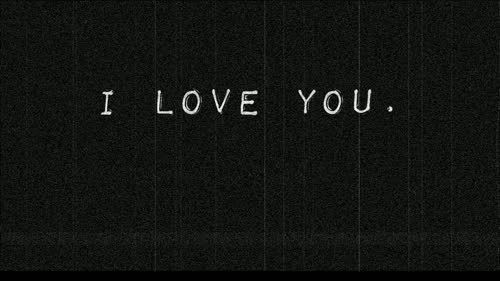 This book is a direct sequel to
Ice Queen
and is not intended to be a standalone title. While reading Mirror of My Soul you will learn everything about Marguerite's heinous fate.
Mirror of My Soul has touched me in a very special way right to my core. The horrifying events of Marguerite's life and the way they have formed her into this person full of strength and conviction are truly awesome and very intriguing. Marguerite is an extraordinary woman. Despite everything, she made herself a protector of others. She looks out for those she loves and through all her misery, she developed a deep understanding of the world and its ugliness as well as its beauty. Tyler has his own issues to deal with, though his
angel
is helping him to cope as well.
"Sometimes, I think it's like a fable," he said. "One powerful god released all the evil things on the world. Another god, a god of light, could not undo what the other god had done, but he could give us something to make life worth living. So he gave us love."
"I'm working on it." He met her gaze. "Working on sharing with you. But I've been places where there are too many dead and I helped increase the body count. Each of those lives meant something to someone. And to the person themselves. But whatever lies beyond…You've helped me remember why it's worth fighting. Living. Even when the lines get so confusing you think you're losing your mind."
Tyler's issues allow him to understand Marguerite better. Marguerite's strength humbles him, and he'd do anything for her.
The whole
(view spoiler)
[chapter four is dedicated to Marguerite and the horrifying events of her childhood. Tyler isn't sure how to help her and it takes a strong man to admit when he needs help with the woman he loves. Thus Tyler does seek help when he's visiting Marguerite's former therapist, Komal Gupta. (hide spoiler)]
Their conversation was very insightful.
"Love is not temporary. It endures everything even if it changes form. Even when it must be put away to handle harsher things, it's always there, ready to be called."

"So hear my words as a counselor and be guided by them. But also be guided by your love for her. For if we can't bring a child out of darkness and save her soul with love, then I'm afraid there's little hope for the world."
"We forget that sometimes there is something greater than our pain. That's the pain of the person who loves us, who couldn't protect us from that pain. After meeting Tyler Winterman I firmly believe he would sacrifice the world to go back in time and do just that for you."
What happened to Marguerite is creepy.
(view spoiler)
[It is incredibly evil and gruesome, and I did understand why she wanted to die right away. Besides, her recurring death wishes didn't come as a surprise. Additionally, I really did appreciate the fact that Joey pointed out how dangerous autoerotic asphyxiation (hide spoiler)]
is.
Still, Marguerite surrendered to Tyler eventually
(view spoiler)
[and she wanted to live for him. She tried hard to lay down all her fears and worries. (hide spoiler)]
She wanted to trust him entirely but at the same time she didn't know how to do it.
"I want you to make love to me. I want to go to your room, your bed, be under you, feel you inside me, see your eyes, feel your body and know…we're together. I don't know if that's love or just need, but I know I need you. I need that with you. I need what I've never known and I need it from you. Only you. And it may destroy everything or build something. I really don't know. I just know…Please make love to me."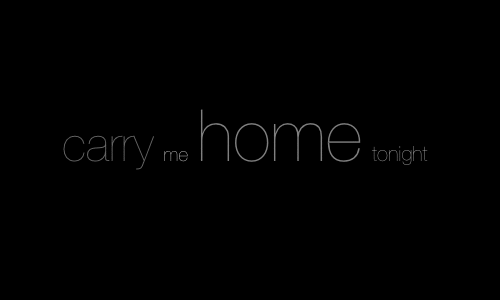 She looked up at him. "Carry me. I like it when you carry me." Her body trembled beneath him.
"Ask me."
"Please." The words came out without hesitation or thought. "Would you carry me?"
"Anything you ask for, angel."
"Tyler." She looked up at him. "This is blasphemous."
He couldn't resist the heat of his desire, not with her mouth wet with rain and his kiss. Her neck and breasts were beaded with drops while the soft pinkness of her flesh showed through the cotton dress. Lovely, natural.
"This isn't sin." He managed the words in a voice thick with want. "It's sacred. Everything I do with you, every touch, every kiss, every word murmured in reverence against your flesh, is sacred. And you're cold. I want to warm you."
It made her chest hurt, how much she felt in this moment. She knew she should not say anything impetuously. But under the light of the stained glass window, the flickering candlelight of their shared memories, it felt like simple unexamined honesty. No matter what the darkness brought back to her tomorrow.
"I'm in love with you."
Marguerite tested Tyler's patience, she challenged and defied him.
"I don't need to be babied. I've taken care of myself for a long time."
"You need all the babying you can get, angel. And something's bothering you. Are you going to tell me what's going on?"
"Go to hell." She slammed down the phone.
(…)
She tightened her chin and her resolve. "I didn't expect to see you so soon."
"I was told to go to hell. My connecting flight was delayed so I thought I'd drop in."
I adored their emotional and thoughtful dialogue.
"It's not about fear. It's about never feeling clean, spending years scrubbing your soul raw so you can eat without feeling nauseous, can look in the mirror and meet your own eyes when you put on makeup, brush your hair. To learn to be strong, to run your life and not be a victim of it, knowing in your heart that everything you've built is sitting on a foundation that can sink at any time. And you build it anyway, on faith alone that it won't be shattered, when everything in your life tells you that faith is a fucking joke, but you do it anyway. You do it anyway.(...)"

"Your strength humbles me in every way. I'm a stupid bastard and I was taking out my frustration on you. Your fear tears at my heart. I don't want you to have a moment of pain or worry."

"(…)And while there's so much wisdom that I don't know, I know that evil doesn't happen for a cosmic reason, a 'balance of good' bullshit. Evil happens because it can, because circumstances allow it to take place. And you build your own sanctuary against it to keep yourself sane, to keep yourself fighting it."
Tyler.
What a man.
Handsome. Strong. Caring. Very protective. Marguerite means the world to him, and he is deeply in love with her.
"I held her in my arms last night," he said quietly. "And when I felt her every response, I thought, 'There's nothing else I could ever want.' Whether there's a Heaven or not, it doesn't matter. This…Those moments when she gave me everything were more than I ever hoped Heaven could be."

(view spoiler)["When you jumped from that building, I died," (hide spoiler)] he said simply, his voice a whisper in her ear. "I was so certain that I was going to lose you that I haven't known how to feel or think since, beyond the basic steps of caring for you. There's this rage in me, this anger. Every time I touch you, I want to hold you so tightly that I'll see pain in your face so it matches what's raging inside of me. So I'm afraid to let it show. I don't know what to do with it. I love you so much, Marguerite. There are no words for this kind of love. It's not pretty or romantic, it's as visceral as sex or breathing, something undeniable, necessary to go on living, for anything else to matter."

Tyler promised to never hurt Marguerite and he is not someone who would deliberately "punish" her. When he spanked her he was truly frightened and furious because she
(view spoiler)
[almost died when she made use of autoerotic asphyxiation (hide spoiler)]
Tyler, you're forgiven.
(view spoiler)
[ "Is there anything you do that isn't designed to take you a step closer to the other side?"

"My wife stood on a chair en pointe until she tired and hung herself. That's how she committed suicide."

(…)

Do you want that for Gen and Chloe? If you're going to take yourself out, do it with flame. Burn it all away, so there's nothing left but ashes, so we can still imagine everything we valued and loved…"
He swung before she anticipated him. His fist went through her sheetrock as if it wasn't there, shattering paint and substance.

(…) (hide spoiler)]
"You'll promise me. And you'll never betray that promise, or I swear to God it will kill me. Do you understand that? Do you know how much you mean to me? Even if you don't want me, you have to give me this."
"I promise, I promise." She reached up, gathered him to her. He came inch by resisting inch until his face was against her neck. Suddenly he gave, dropping to his knees, his arms surrounding her so they were pressed against each other thigh to thigh, heart to heart. He pulled her in so tightly against him she couldn't breathe, but that didn't matter. Suddenly the world was about more than herself, more than about her pain and it was easier to let go of it to hold him in her arms, to give him comfort.
Tyler and Marguerite's story is incredibly moving, and I'm sure it won't leave you cold. Even though it was a painful read at times, this story shines so brightly in various intriguing facets and consumed me from the get-go. In fact, it is difficult to find the right words to do it justice. All I can say is I am in awe. This story is an intimate, revering and tender testament that love can heal almost everything. As always, I loved the way Joey combines the erotic and hot sex with a wonderful, evocative and touching love story and plenty of plot. Needless to say that her prose is absolutely powerful and very thoughtful as well as thought-provoking. Tyler and Marguerite truly deserved their HEA. At the end of the story there are a few pages that pushed the sweet tooth a little bit too hard for my taste, but overall it didn't detract from a fantastic and heart-wrenching read. When Marguerite is with Tyler she sees who she really is, the mirror of her soul and vice versa. They are soul mates.
She bowed her head. "I am a Mistress to others; you are the Master of me. Of my heart, mind and soul."
I love Tyler and this book to pieces. Both Tyler and Marguerite have a very special place in my heart. Now and forever.
Highly recommended.Warning
This book contains explicit sex (including oral and anal), bondage, a blindfold and spanking.
Plus, there is a play scene among Tyler's friends that included toys and voyeurism.
Mirror of My Soul is not a simple romance novel. It's food for your soul. Read it.["br"]>["br"]>["br"]>["br"]>["br"]>["br"]>["br"]>["br"]>["br"]>["br"]>["br"]>["br"]>["br"]>["br"]>["br"]>["br"]>["br"]>["br"]>["br"]>["br"]>["br"]>["br"]>["br"]>["br"]>["br"]>["br"]>["br"]>["br"]>["br"]>["br"]>["br"]>["br"]>["br"]>["br"]>["br"]>["br"]>["br"]>["br"]>["br"]>["br"]>["br"]>["br"]>["br"]>["br"]>["br"]>["br"]>["br"]>["br"]>["br"]>["br"]>["br"]>["br"]>["br"]>["br"]>["br"]>["br"]>["br"]>["br"]>["br"]>["br"]>["br"]>["br"]>["br"]>["br"]>["br"]>["br"]>["br"]>["br"]>["br"]>["br"]>["br"]>["br"]>["br"]>["br"]>["br"]>["br"]>["br"]>["br"]>["br"]>["br"]>["br"]>["br"]>["br"]>["br"]>["br"]>["br"]>["br"]>["br"]>["br"]>["br"]>["br"]>["br"]>["br"]>["br"]>["br"]>["br"]>["br"]>["br"]>["br"]>["br"]>["br"]>["br"]>["br"]>["br"]>["br"]>["br"]>["br"]>["br"]>["br"]>["br"]>["br"]>["br"]>["br"]>["br"]>["br"]>["br"]>["br"]>["br"]>["br"]>["br"]>["br"]>["br"]>["br"]>["br"]>["br"]>["br"]>["br"]>["br"]>["br"]>["br"]>["br"]>["br"]>["br"]>["br"]>["br"]>["br"]>["br"]>["br"]>["br"]>["br"]>["br"]>["br"]>["br"]>["br"]>["br"]>["br"]>["br"]>["br"]>["br"]>["br"]>["br"]>["br"]>["br"]>["br"]>
Sign into Goodreads to see if any of your friends have read Mirror of My Soul.
Sign In »
Quotes Baba ♥♥♥ Tyler, Marcus, Archer, Dean, Adrian, Dan & Hunter Liked
04/23/2013
0.0%
"
I'm going to shed off my book slump by rereading one of my all-time favorite books. Tyler, you know I love you to pieces!!!" 29 comments
04/24/2013
30.0%
"
"We forget that sometimes there is something greater than our pain. That's the pain of the person who loves us, who couldn't protect us from that pain. (...)" Great stuff!! <3 <3 <3 <3" 43 comments
04/25/2013
52.0%
"
"You'll promise me. And you'll never ever betray that promise, or I swear to God it will kill me. Do you understand that? Do you know how much you mean to me? Even if you don't want me, you have to give me this." <3 <3 <3" 18 comments
04/25/2013
77.0%
"
If you need me, want me, I'm there for you. Now that was dramatic! Marguerite is a fabulous heroine! And Tyler...you're my man! <3 <3 <3" 16 comments
04/26/2013
100.0%
"
"What are you doing, angel?" he asked softly (...) "Looking at who I really am. The mirror of my soul." This book...it's beyond words… <3 <3 <3" 17 comments
04/28/2013
marked as:
read
12/22/2013
marked as:
currently-reading
12/22/2013
100.0%
"
"There's nothing to forgive. We're working things out. This is just part of it." "Let's hope I don't kill you in the process," she said. Buddy read with Sue & Alex! *waves*" 6 comments
12/22/2013
30.0%
"
She looked up at him. "Carry me. I like it when you carry me." Her body trembled beneath him. "Ask me." "Please." The words came out without hesitation or thought. "Would you carry me?" "Anything you ask for, angel." Please carry me too, Tyler!! *swoon* <333" 16 comments
12/23/2013
42.0%
"
M said: "I didn't expect to see you so soon." Tyler's response: "I was told to go to hell. My connecting flight was delayed so I thought I'd drop in." Uh-oh…run, Marguerite… *devilish grin* Spank me, baby..." 12 comments
12/23/2013
53.0%
"
Tyler was talking about his "mysterious" past. A very strong and emotional scene that revealed a lot. A man afraid of not meeting Marguerite's expectations. I love him just…more! *sigh*" 6 comments
12/24/2013
83.0%
"
Yes, Tyler is here after a traumatic as well as dramatic event. <333" 8 comments
12/26/2013
100.0%
"
She bowed her head. "I am a Mistress to others; you are the Master of me. Of my heart, mind and soul."
This book and Tyler are too exceptional for words. <333" 3 comments
12/27/2013
marked as:
read
(showing 1-50 of 138)
(138 new)