City of Lost Souls (The Mortal Instruments, #5)
by
Cassandra Clare
(Goodreads Author)
OHMYGOSH. YOU GUYS.
I THINK I MAY HAVE JUST DIED.
So this won't be a long review or anything, because seeing as how this is the 5th book in the series, I've already said most of what I want in previous books' reviews. I mean, yeah, each book is different, but overall the whole series is just pure epicness. I wasn't surprised that this book was as awesome as the previous books. So most of this review will be me just spazzing off like a crazy fangirl. Enjoy!
The Good
- THOE WHOLE BOOK. That's it. Ok fine, to be more specific, the way Cassandra Clare continues the series, with even more twists and turns and shocks. Her imagination is just beyond this world. There is always a tiny part of my brain warning me not to get too hyped up for a book that I just KNOW will be good, but with this series, I just shut that tiny part of my brain off. This series can NEVER disappoint me.
- ALEC AND MAGNUS. GAH! I love these two. So much. Please let them have a happy ending. I don't think I could take it if they don't.
The Bad
- The fact that we are now one more book closer to the end of this series. WHY DAMMIT WHY?!
The In-Betweens
- I love how Cassandra Clare puts little side plots with the main plot in her books. It gives me more to look forward to. But what I'm not so happy with is the paragraph cliffhangers. Meaning one paragraph would be talking about one problem, then the next will be continuing off about another one, and it kept going back and forth like this. I even mentioned this in my review of CoFA. These paragraph cliffhangers happened way too often, and it made me think that maybe CC should've just dedicated one whole chapter to one part, and so on. I get that this makes the reader even more hooked into the stories, but I didn't like it all that much.
The Characters
- I read in some reviews that Clary annoyed others in this book. I have to disagree. She was just doing what she felt was right, even though what she did was dangerous, risky, and suicidal. But that's Clary. I mean, what would you do in her place? Sit back and take orders from everyone else? I probably would've done what Clary did as well, though maybe not as bravely. That girl has GUTS.
- JACE. Oh, Jace. This guy ever gets a break, does he? He's always being used by others. First Valentine, than Lilith, now Sebastian. But I know in the end, Jace will kick all their butts. HELL YEAH!
- I love Simon. That's not new, but it's true. Stay awesome, dude.
- We were able to see a more vulnerable side of Izzy, which surprised me. But she really needs to learn how to express herself properly. I can't even begin to count the many times I screamed at Izzy while reading, saying "JUST TELL HIM YOU LOVE HIM, IDIOT!". I'm just waiting for that moment to happen, which better be soon.
- Alec's action didn't really surprise me. He's afraid of losing Magnus so I understood what he was trying to do. But. BUT. He has the same problem as his sister - they don't know how to talk to their significant other about their feelings. I hope Alec learns this soon.
- MAGNUS! MAGNUS, MAGNUS, MAGNUS! I lub you. Yes, I meant "lub". Please don't kill me Alec.
- And, lastly, Sebastian. At first, he surprised me. He was different than when he was in CoG. Like Clary, I began to think that maybe, just maybe, he has a real heart somewhere. But now, after finishing the book, I take all that back. All I can say about Sebastian now is that he's a sick asshole. He wants to burn down the world? Oh, we'll see.
Recommended?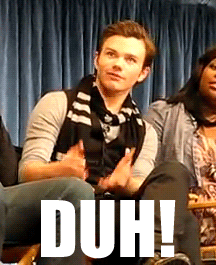 So, City of Heavenly Fire comes out in 2014 (I totally get the title now! HAH!).
Hmm. 2014, eh?
...
K bye, I'll go back to being dead now. I'll resurrect when CoHF comes out.
4.5/5
Sign into Goodreads to see if any of your friends have read City of Lost Souls.
Sign In »
| | | | | |
| --- | --- | --- | --- | --- |
| 06/03/2012 | page 1 | | 0.0% | "Oh, I am so ready for you, CoLS. COME AT ME! " |
| 06/03/2012 | page 47 | | 9.0% | "AAAHHH Will from TID was mentioned again! xD" |
| 06/03/2012 | page 169 | | 31.0% | "Aaaaand done with part one! (Haha, that rhymes. Um. Yeah. I'm sleepy, okay?)" |
| 06/05/2012 | page 324 | | 60.0% | "Holy freakin' crap, what kind of a club is this?!" |
| 06/05/2012 | page 445 | | 82.0% | "Oh my gosh, I just realized something! Sebastian is a lot like Klaus, from the show The Vampire Diaries. Sebastian and Jace, Klaus and Stefan? Eh? EH?? Okay, shutting up now." |
| 06/05/2012 | page 453 | | 84.0% | "=O Forget what I said earlier about Sebastian being similar to Klaus. I actually liked Klaus at some parts. But what Sebastian just did now? OMG YOU FREAK!" |
show 1 hidden update…
(showing 1-50 of 53)
(53 new)