Watership Down
by
Richard Adams
Psych understands me:
http://youtu.be/xdF0GuwSKAw
Talking bunnies. I know. Most people seem to have seen the film, thankfully, but I realized while I was reading the book that you're put in a bit of an awkward position when the person questioning you about what you're reading has never watched the movie (And if they're not even a
reader
, then you're even more screwed. You're basically ensuring the non-reader's previous assumption that readers are super lame).
Me: "It's about these bunnies—rabbits! rabbits—and they have to leave their warren—you know, their home or whatever—because of human land development that's going to destroy it, and they're on the run trying to find a new home…and it's really dangerous…er, it's an adventure…really good…"
Doesn't that sound lame? BUT THIS BOOK IS BEAUTIFUL AND FANTASTIC. It's an epic adventure story that happens to feature rabbits,
and there is nothing wrong with that
! Its chock-full of honor and bravery and guts and daring and death and destiny! It's beautifully written and moving, colored with some of the most fantastic characters. Hazel is like the baddest bunny who ever lived and should be our next president, Bigwig is a boss with a heart of gold, and Pipkin is my personal favorite. Thanks to urbandictionary, I discovered a new term: hossbunny. Freaking Pipkin is a hossbunny.
I'll be honest and divulge that I almost gave it 4 stars for the underlying misogynistic tones*, but decided against it the end because
The Princess Bride
is also a 5 stars/favorites book for me and it's pretty pathetic when it comes to female characters as well.
I probably still haven't convinced a single new person to read this book, so if you need better convincing, then read some of the other classier reviews by the people who draw allusions to ancient epic poems and legends and mythology. They're right on the money, but you should know that this book is also plenty enjoyable on a very basic level of WILL THEY MAKE IT and you might also need some Kleenex.
Incentive: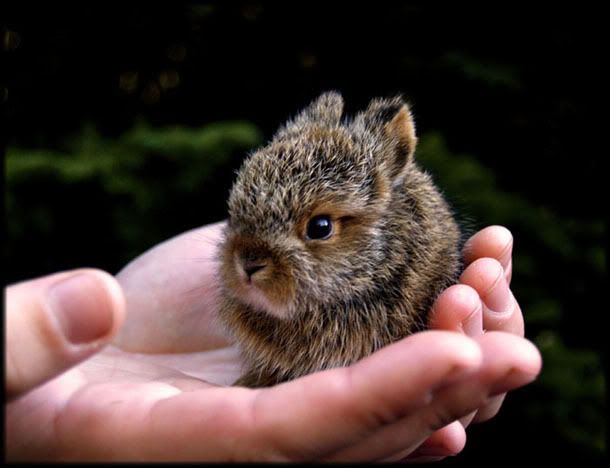 *Adams tried to brush it off with the ol' "well, they're rabbits, it's just how their social structures are as animals blah blah blah…" I call BS. If rabbits can have beat poets, then I think the girl bunnies can have a bigger role than pure baby-making machines. Hyzenthlay was a teeny tiny ray of light in the dark, but still, her only point in the end was to have babies (which she did! Hooray! She isn't worthless!). I think the part I cringed at the most was when the does escaped and got to do all the grunt work and digging at the new warren and were like, "Oh! We think this is the only reason we were unhappy at the old warren—we couldn't dig!" Yeah, does, it wasn't all the rape, overcrowding, torture, fear, and imprisonment. Not that.
Sign into Goodreads to see if any of your friends have read Watership Down.
sign in »
(showing 1-2 of 2)
(2 new)
date
newest »
back to top