It Happened One Autumn (Wallflowers, #2)
by
Lisa Kleypas
(Goodreads Author)
Well
, that was intense...
Again: so romantic. Lisa Kleypas you melt my heart.
This book tells the story of the second wallflower scheduled to get a husband, Miss Lillian Bowman. She's filthy rich, very spirited, extremely sharp-tongued, and an American, an American husband-hunting in Victorian England, and her parents will have nothing else than an aristocrat for son-in-law - poor Lillian. Not really, for she manages to get the attention of the most eligible bachelor around, Marcus Westcliff, who is nuts about following traditions, and always does the right thing. Oh boy. Historical romance fans everywhere: you do not want to miss this.
And I can not wait to put my hands on book #3
Devil in Winter
, Evie's book, because she's my favorite wallflower! :)
My cast:
Ashley Greene as Lillian
Luke Evans as Marcus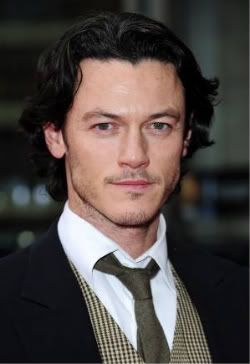 <3
*PT*
Cuidado com o Dálmata - Série Wallflowers
Sign into Goodreads to see if any of your friends have read It Happened One Autumn.
sign in »
(showing 1-12 of 12)
(12 new)
date
newest »
back to top