About
Ian Healy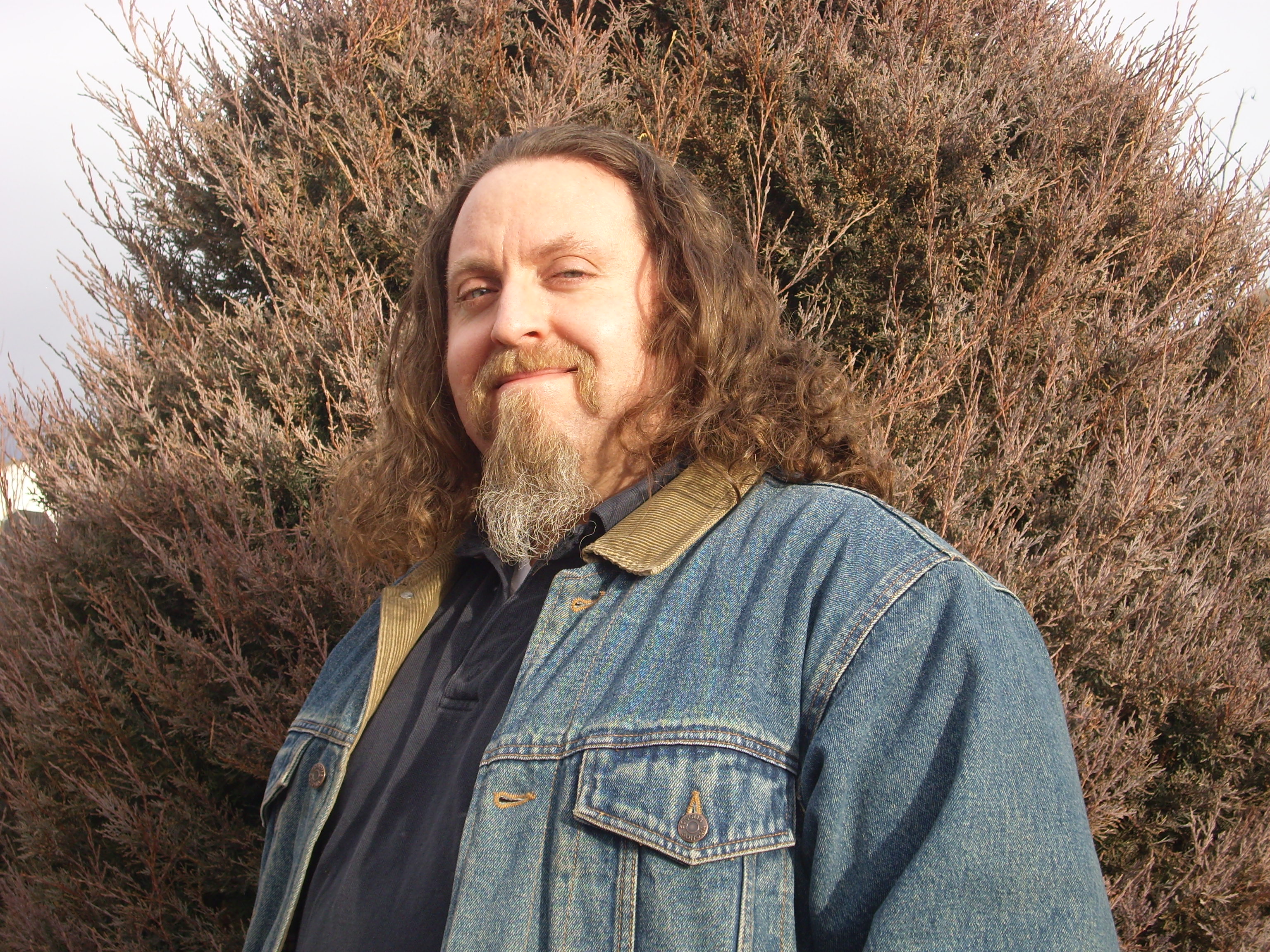 Ian Thomas Healy is a prolific writer who dabbles in an endless assortment of speculative genres. His superhero novel Deep Six: A Just Cause Novel was a Top 100 Semi-finalist in the 2008 Amazon.com Breakthrough Novel Award and he's the creator of the Writing Better Action Through Cinematic Techniques workshop, which helps writers to improve their action scenes.
His goal is to become as integral to the genre of superhero fiction as William Gibson was to cyberpunk and Anne Rice was to urban fantasy. The first book in his Just Cause Universe series, JUST CAUSE, is available now from New Babel Books. Be sure to drop in and check out his blog.


You write speculative fiction. Isn't it really just sci-fi?

No. Technically all fiction is speculative, as in the creation of original storylines. However, as far as genre goes, I prefer the term speculative to sci-fi because sci-fi is a broad genre that encompasses many different and unrelated sub-genres, such as cyberpunk, steampunk, space opera, science fantasy, and yes, even science fiction. Science fiction is a limiting term, but speculative can cover all of those, plus all of the fantasy and horror subgenres as well.

What can be found in every Ian Thomas Healy book?

I like to think I'm pretty good at writing action sequences. If a book calls for one, I make sure it's memorable. I also have a good sense of dialogue and conveying characters' personalities through it. And I also think I'm pretty funny. Even in the most serious of novels, I try to inject a little humor now and then. Five years of writing daily humorous webcomics has been a real boon for developing a sense of comic timing in writing.

Other things that can be found in every Ian Thomas Healy book: adjectives. Lots of 'em. I loves 'em.

You've come up with some pretty eye crossing shit. There's a virgin stripper in Hope and Undead Elvis, aliens and anal probes in The Milkman, and hockey playing vampires in Blood on the Ice. You've also toyed with, or managed to include, a bit of romance in some of your work. What's on deck next?

The epic steampunk adventure The Oilman's Daughter, coauthored with Allison M. Dickson, is going to my agent as soon as she returns from Book Expo America. My werewolf/vampire/superhero novel Rooftops is in the final presubmission readthrough now, and it will go to another agent at the same agency for his consideration. I have a humorous send-up of space opera, starring an aging male porn star who gets mixed up in an interstellar war, called STARF*CKER, with my editor now. Later this year, I hope to have unmothballed a couple of older manuscripts edited and available online. And last but not least, I'm looking for a possible publisher to take on the next Just Cause novel, The Archmage.

What's your take on the post-Hunger Games dystopian craze?

I'm not really keen on reading about kids killing other kids. I didn't like the idea in Lord of the Flies back in junior high and I don't like it any better now. I do like a good post-apocalypse tale, and even wrote one called Hope and Undead Elvis. I believe that fiction trends reflect societal trends, and all you have to do is look at what the current generation of high school graduates is facing: a world where they can't afford to go to college, and aren't guaranteed jobs even if they do. They can't get the jobs high school students traditionally get because those positions are being filled by unemployed college graduates and folks laid off from the jobs for which they trained due to the economic downturn. What do these kids really have to look forward to? In their eyes, the dystopia isn't the future, it's now. The reason they're keen to read about it is that the characters in these stories often have the ability to change their world, often for the better, or at least to improve their own little corner of it. If you can't change your own hopeless situation, it's kind of nice to read about someone who can and perhaps be inspired to chase your own dream.

Tell us about Local Hero Press, as well as any other contests, or worthy news.
Local Hero Press is my own, private publishing imprint under which I am releasing exclusive ebook editions not available from Amazon or other retailers, as well as specialty print editions. It's another way to brand myself. All Local Hero Press books are Ian Thomas Healy books, and with that recognizable logo gracing the cover of each one, it adds to my brand. In the Local Hero Press store, I'm selling signed ebooks. Curious about that? You should go check them out. Also, if I'm going to get print editions into any bookstores, it helps to have a unique publisher's name on them.

Finally, add anything else you think important.

I'd like two Chicago-style dogs, a side of green chili cheese fries, and a large iced tea to go, please.
date
newest »
back to top
This is the official blog of novelist Shewanda Pugh. Author of Crimson Footprints, and in general, works of sweeping interracial/multiracial novels that celebrate culture and diversity, challenge our...more
This is the official blog of novelist Shewanda Pugh. Author of Crimson Footprints, and in general, works of sweeping interracial/multiracial novels that celebrate culture and diversity, challenge our secret stereotypes and prove a love story is never really just a love story.(less)